WELCOME TO
THE YOGA FAMILY
For some of us, more is more. More style, more personality, more flexibility. We expect a lot out of life, and even more from our technology. If this sounds like you, you need a device as bold and versatile as you are.
Yoga Book
Productivity on the go
Mobile productivity enters a new era with a 2-in-1 tablet like none you've seen before. Instantly create and digitize notes or sketches using a stylus with real ink. Type on the Halo keyboard that appears when you need it. Thin, light, and stylish – and now with multiple color options – the ultraportable Yoga Book sets your imagination free.
Explore Yoga Book
Tablet
Yoga Tab 3 Pro
The tablet that can replace your TV
Think you know everything a tablet can do? Think again. Yoga Tab 3 Pro is the ultimate entertainment tablet. The display is dazzling. The speakers deliver rich, immersive sound. But the real surprise is the built-in projector that turns any wall – even the ceiling – into a movie screen. Binge watch on a big screen – wherever you are.
EXPLORE YOGA TAB 3 PRO
Where does your loyalty lie?
The Yoga 910 is now available in Rebel Alliance or Galactic Empire Gorilla glass cover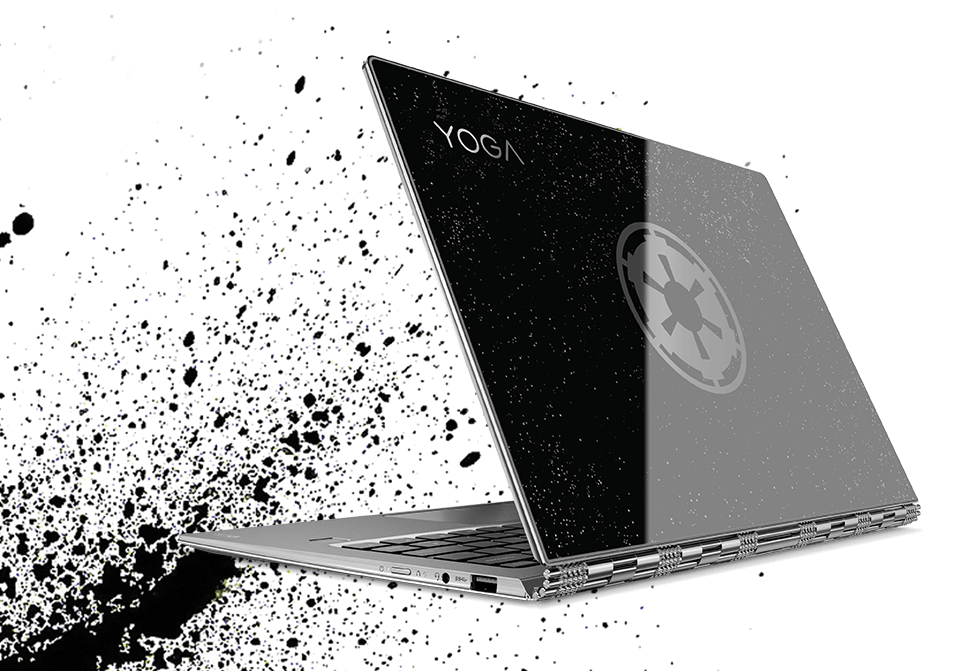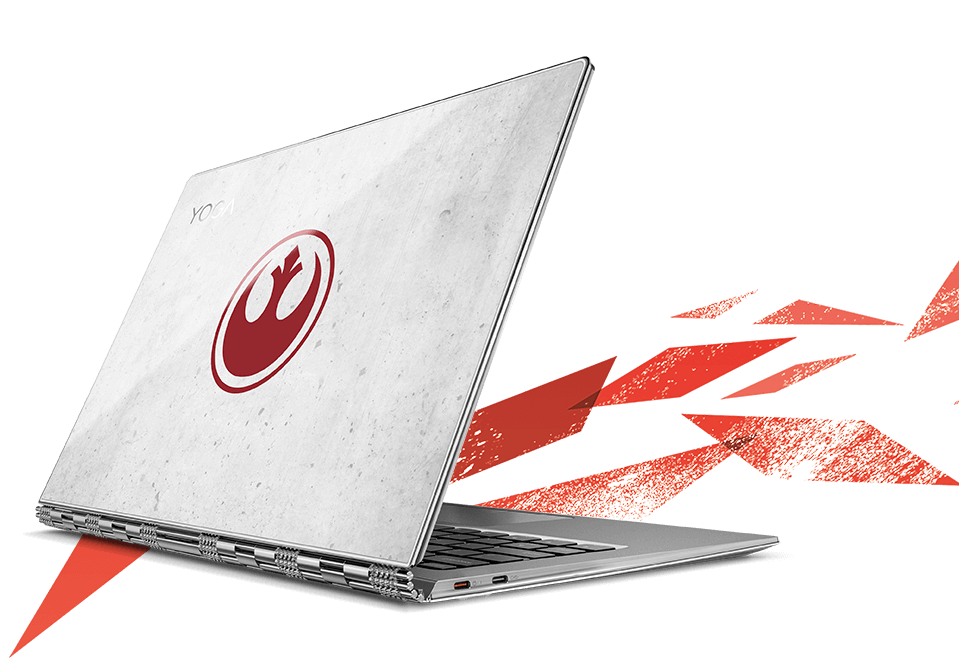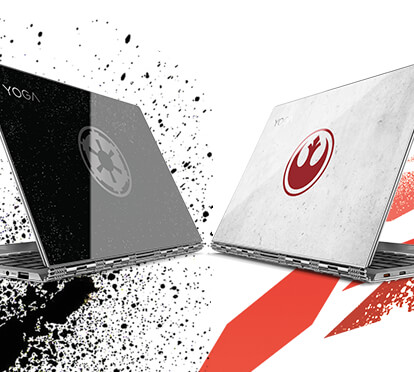 © & TM Lucasfilm Ltd.
FEATURED YOGA ACCESSORIES